We are often asked: What makes the Successful Investor Different to other Property Investment Companies?

What makes TSI different to other Property Investment Companies?
Put simply, we find out everything we can about you and what you are looking for in an investment property. Then we go and find that property for you.
Every client is taken through a process called 'The Formula' before an investment opportunity is recommended. The Formula is our key to a happy and successful client and is a process of education and risk removal. The more you know the less likely you are to make an expensive mistake. The more you remove risk the more likely you are to be successful.
After we apply the formula to your personal circumstances we know what kind of property will work for you. We then present the details of that property to you along with all the supporting documents, research and cash flow figures and information you need to know and understand before you buy it. Our goal at The Successful Investor is to make property investing simple.
We also offer many other services:
Property investment advice
Finding the right investment property for you and your family
Loan referral service
Self-managed super fund property selection
Property-based financial planning
Property forums
Personal consultations
Financial calculators
Cash flow reports
Personalised service to suit your timetable and lifestyle
For more information on our whole range visit The Property Investor Toolkit on this site.
Your initial consultation is at no cost and comes with no strings attached, whether you are an experienced investor or a first homebuyer we will give you whatever help and advice we can.
About our Managing Director, Michael Sloan.
Our Managing Director Michael Sloan is an external property adviser to NAB and regularly contributes articles about property investment to their website. In choosing Michael to write for them, NAB was impressed with his industry knowledge and his continuing commitment to providing free tools and information to educate property investors in today's world.
His articles are found here http://learn.nab.com.au/michael-sloan/ and make sure you download his free book Cracking the Real Estate Code from the home page of our website.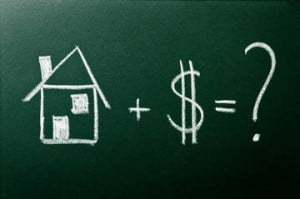 Property investing made easy with The Successful Investor.
We pride ourselves on making the property investment experience as easy as possible while focusing on delivering you the best possible results. Contact us at enquire@thesuccessfulinvestor.com.au to book Michael to speak at your next event or with any questions you may have.