A genuine urban retreat, this development brings style, sophistication and contemporary living to this heartland of green spaces, heritage and city life. 
This contemporary design begins as soon as you enter the foyer, the ground floor is dedicated to open spaces, water features and vertical gardens bringing the concept of harmony to the entrance as you walk in. There are no apartments on the ground floor, this space is intended for residents to enjoy, a cafe with outside seating has also been proposed.
The blend of nature and man-made is maintained throughout the living spaces, and apartments have been designed to take advantage of the stunning city and parkland views. The exceptional attention to detail and quality are featured in the apartments finishings with stone bench tops, solid cabinetry and tactile flooring options.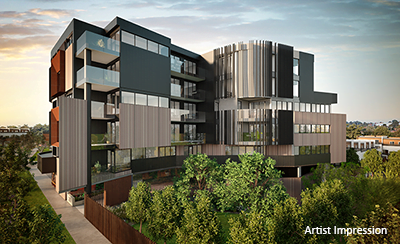 There are 50 apartments to choose from, with a choice of one and two bedrooms. Excellence in design means they are spacious throughout and filled with natural light. Strategically placed windows bring the outside in with stunning views over the city on offer.
This development is a premium living space, but it's also home to the area's newest parkland. This landscaped natural area is a foundation component of progressive design.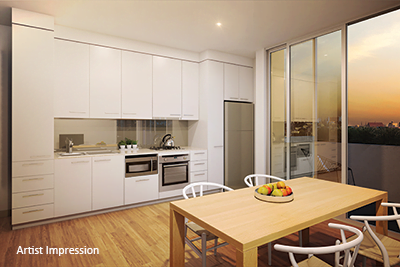 Offering an ideal lifestyle with incredible access to open spaces and leisure areas. It's the perfect location in which to invest – renters are looking for a home close to the city life as well as those who desire a little tranquility.
Essendon is one of Melbourne's true heritage suburbs, steeped in history and Melbourne culture – food, sport and great open spaces.