A beautiful contemporary apartment development not far from the vibrant streets of Brunswick's cultural community.
A striking building deep in the heart of Melbourne's most dynamic inner city suburbs. This development offers a rooftop garden and a retail space on the ground floor to further complement your life in Brunswick.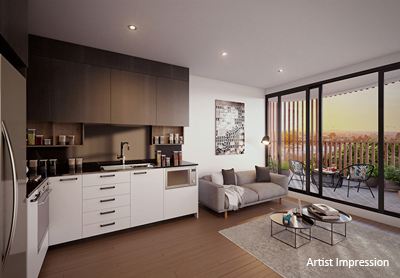 Each apartment displays an interior design ethos of maximising living space and natural light. Bright and open, it's a philosophy that informs every aspect of the design.
Alongside the design is a luxurious array of materials and high quality finishes. Superior appliances and fittings bring more than an air of style, and a level of comfort that ensures you will always find a way to connect to your home.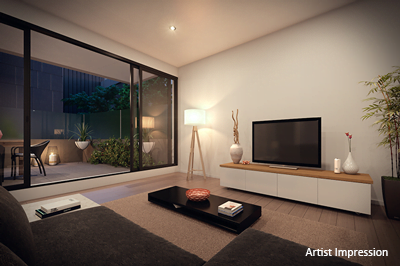 Offering every imaginable service and amenity within minutes of your doorstep. Retail options are right outside the door on Sydney road, from independent retailers, supermarkets and Barkly Square Shopping Centre. A number of large public parks and sporting fields are within walking distance, as is Royal Park Golf Course and Melbourne Zoo.
Education options are abound, from a numerous primary and secondary schools to RMIT's Brunswick campus just a few blocks away.